Faculty
All New Horizons' full-time, professional faculty members hold at minimum a baccalaureate degree from an accredited or recognized college and are certified by the North Carolina Department of Public Instruction. Many hold additional advanced degrees and certifications while all continue to enrich their professional credentials through training and coursework. In the classroom, our teachers pride themselves on their ability to discover the unique attributes and learning styles of their students.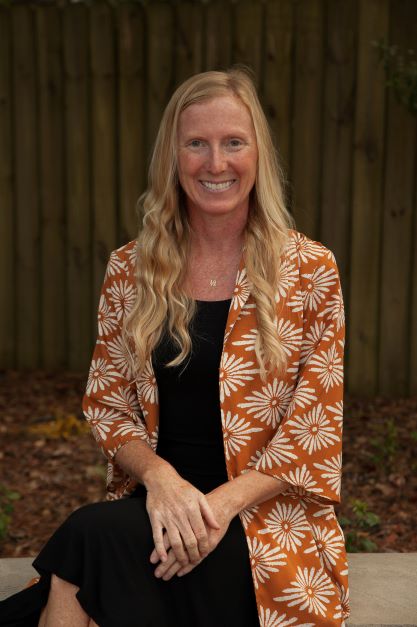 Amanda Jacobs, Director – Ms. Amanda feels grateful to have found a school that aligns perfectly with her teaching philosophy of active learning, community, and joyful collaboration. Born in Pennsylvania, Ms. Amanda has taught both elementary and higher education in Virginia, DC and New York. She is a lifelong learner and holds a Bachelor's in Elementary and Special Education from Slippery Rock, a Masters in Education and Human Development from George Mason and a Doctorate in Teaching and Curriculum for the Watson School of Education at the University of Rochester. Amanda is thrilled to step into a director role and will continue to help foster an inspiring, cooperative, stimulating learning environment among NHES students and staff. Ms. Amanda lives in Wrightsville Beach with her husband and two rescue pups and loves to run, surf and travel.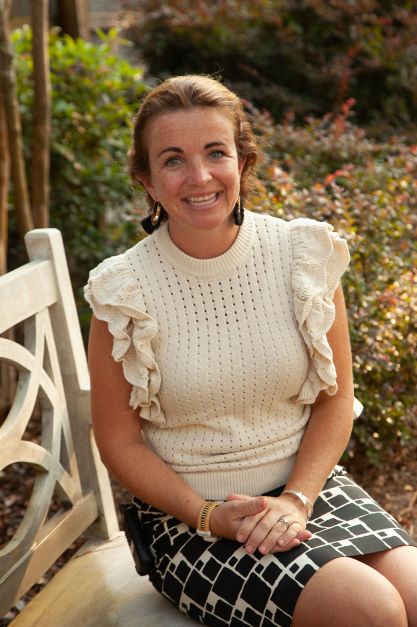 Courtney Boucher, Operations Manager – Courtney grew up in Boston and earned her Bachelor of Arts degree in Non-Profit Management from Providence College. After graduating she moved to California and was a fundraiser for major non-profits and hospitals. Courtney and her family moved to Wilmington, NC in 2015. In her free time, Courtney enjoys her young family, gardening and being on the waterways of Wilmington.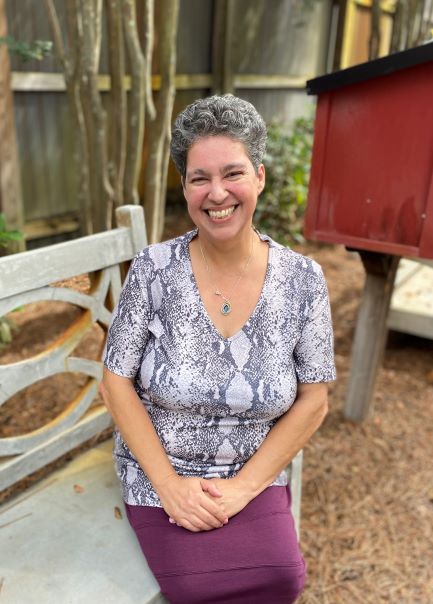 Ana Valle-Greene, Kindergarten– Ms. Ana loves teaching kindergarten at New Horizons Elementary and building a learning community with our youngest students to help them thrive academically and personally through collaboration and exploration. She has taught several elementary grades in New Hanover County Schools, including first grade in the Spanish immersion program when it was housed at Forest Hills Global Elementary. Ms. Ana earned her teaching certificate from UNCW after working close to 20 years as a newspaper reporter and editor. She earned her first bachelor's degree in communications from the University of Virginia. A native of El Salvador, with ties to Cuba and Costa Rica, Ms. Ana came to the U.S. at age 12. She lives in Wilmington with her husband and has two daughters in college. She enjoys the beach, reading, music and traveling.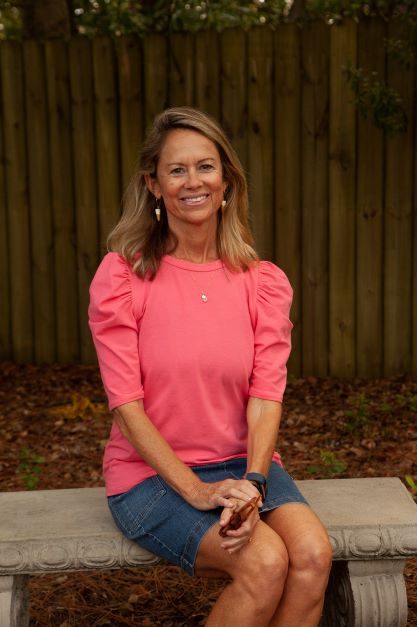 Kelly Turek, Kindergarten Assistant- Kelly grew up in Hickory, NC. She graduated from Wheaton College with a degree in Speech Communications. She later discovered her true passion of working with young children and went on to get an MEd in Early Childhood Education. She and her husband Dan moved to Wilmington 25 years ago where she taught preschool. She later joined St. Andrews-Covenant Preschool as their director Her two sons attended New Horizons, and she is thrilled to be working here! In her spare time, she enjoys Team Trivia, crossword puzzles, and long walks.
Carole Ann Moses Wittman, First Grade– Ms. Carole Ann is grateful to have found a home at New Horizons Elementary. Carole Ann grew up in Georgia and moved to Wilmington in 2018 from South Carolina where she received her B.A. in Early Childhood Education from Columbia College. A lifelong singer and dancer, Carole Ann loves to bring music and movement into the classroom to create an active learning environment that is welcoming and engaging for all learners. Carole Ann enjoys spending time at the beach, sailing, and paddle boarding with her husband or curled up at home with a book or craft project and their rescue cat.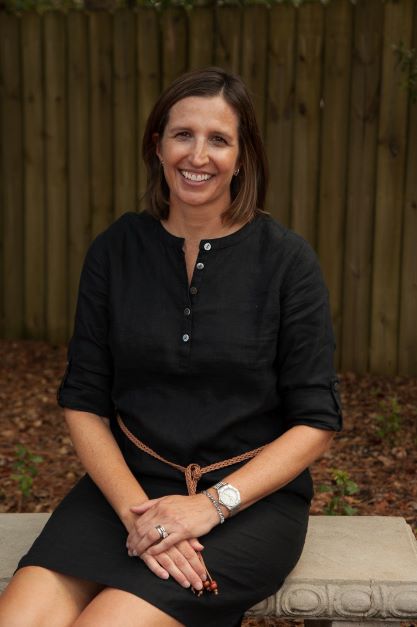 Jean Murtagh, First Grade Assistant- Ms. Jean is thrilled to have the opportunity to be part of the New Horizons family and loves working with Ms. Carole Ann and the first grade. She grew up on the east coast and overseas and moved back to North Carolina where she earned a degree from UNC – Chapel Hill. After graduating she worked as a cartographer and GIS analyst for an engineering firm and then city urban planning offices. In 2006, Ms. Jean moved to Wilmington with her husband and three kids. Outside of school, she enjoys playing tennis, cooking and traveling.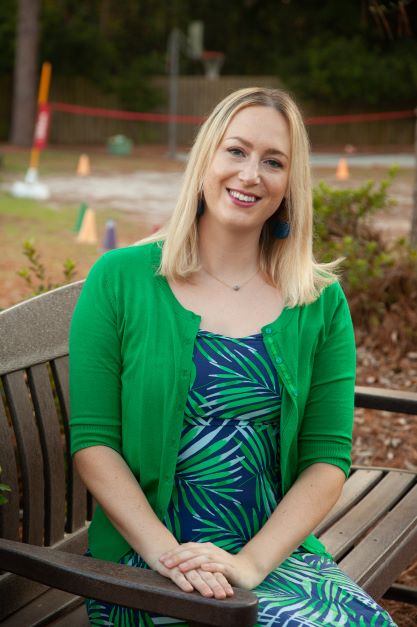 Harriet Rickert, Second Grade – Ms. Harriet loves being a part of the New Horizons team because she shares their nurturing approach to education. Her teaching philosophy is to actively engage students in learning by promoting inquiry, creative problem solving, and collaboration with the local and global community. Ms. Harriet grew up in England, where she earned a Bachelor of Arts degree in Illustration at University College Falmouth, followed by a Postgraduate Certificate in Education at the University of Chichester. She moved to North Carolina in 2016 and completed a Master's degree in Teaching English to Speakers of Other Languages at Greensboro College. Ms. Harriet spends her free time traveling, painting and volunteering for a local cat rescue charity.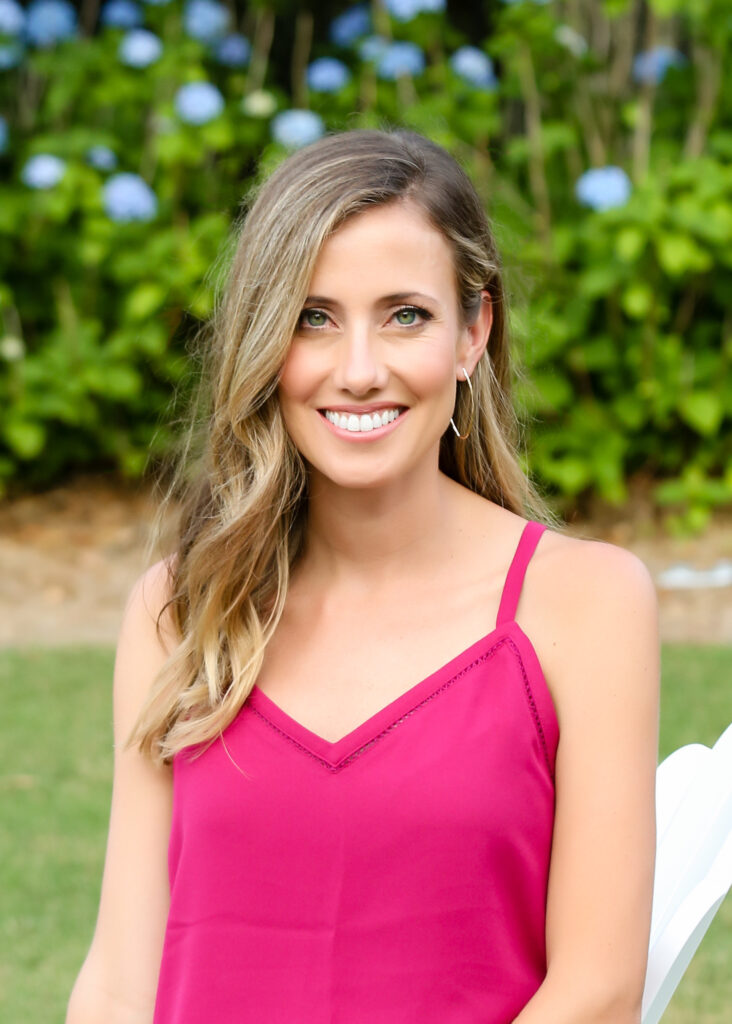 Denise Lopatka, Second & Third Grade Assistant – Denise Lopatka is thrilled to join the NHES community and get back in the classroom. Denise (and her husband) grew up in Wilmington and jumped at the opportunity to move back 11 years ago. Denise attended NC State University and received a BA in Public Relations and Spanish. After working as a translator she decided to get her Masters in Teaching and worked as an ESL teacher for New Hanover and Pender County Schools. She's taken the last ten years off to be at home with her children who also attend NHES. In her free time, Denise enjoys tacos, playing tennis, going to the beach and traveling with her husband Matt, and her two kids, Georgia and Matthew.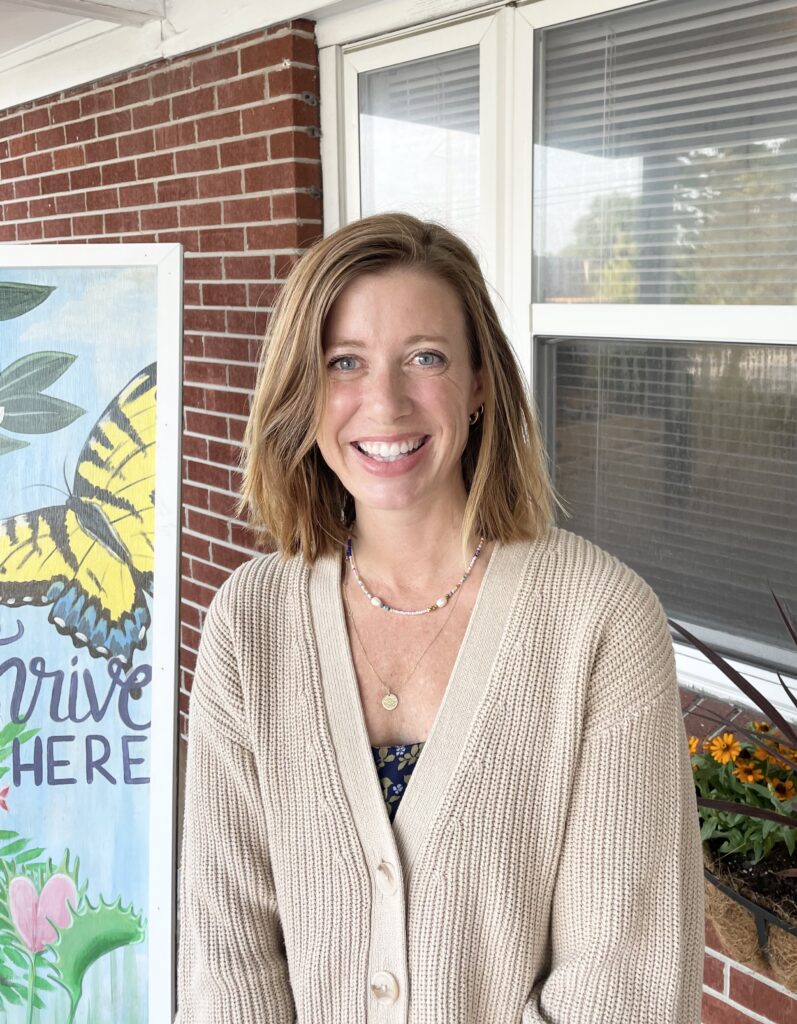 Elizabeth Peavy, Second & Third Grade Assistant – Elizabeth fell in love with New Horizons the first day she set foot on campus to tour Kindergarten for her now second grade daughter, Geddings. She has been an active volunteer in the school ever since and is honored to be a part of the TA team in the second grade. Elizabeth's love for, and understanding of children's needs, is the perfect fit for our school culture. For the past few years she has been a full time stay at home mom and preschool teacher at St. John's Episcopal Church where her family attends regularly. She and her husband run a successful family business and stay busy chasing their three dogs, spending time in the pool, and visiting family.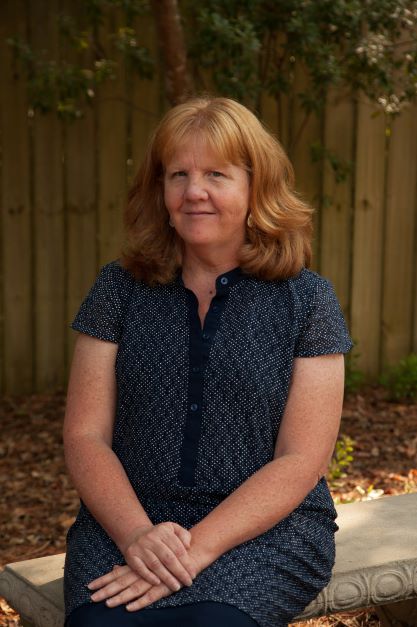 Carrie Cabello, Third Grade- Ms. Carrie is thrilled to have found a new school family at New Horizons. Carrie grew up in Rhode Island, where she earned a Bachelor of Science degree in Elementary and Special Education. She completed graduate work at Providence College. She and her husband Dan have two adult children and one very spoiled rescue pup. After thirteen moves around the country, Carrie is happy to call Wilmington home. In her free time, Carrie enjoys reading, travel, and spending time with her family.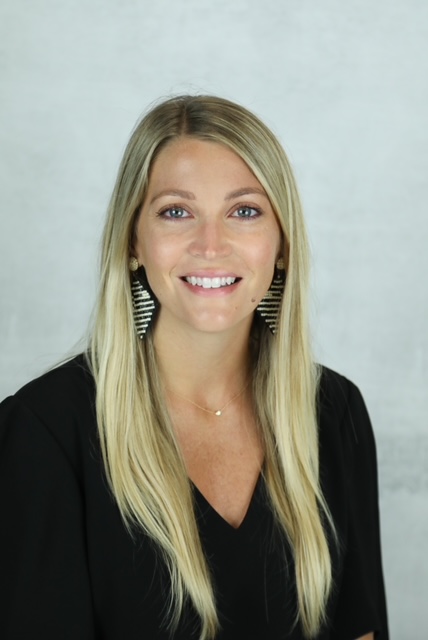 Heather Masters, Fourth Grade- Ms. Heather is thrilled to join the New Horizons family and looks forward to thriving here right along with her students. Since graduating from NC State University (Go Pack!) in 2010 with a Bachelor of Science in Elementary Education Ms. Heather has taught all upper elementary grades and loves helping this age develop academically and personally. After living in Wilmington, as a young child, Ms. Heather married and returned to Wilmington in 2015. She and her husband spent much of their time outdoors boating and traveling with their two playful labradors!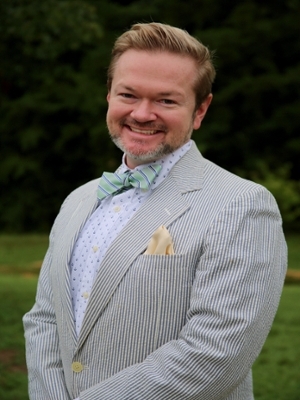 Jon Wallace, Fifth Grade- Mr. Wallace is a Wilmington native who loves sharing his passion for learning with his class. He received both his B.A. in Art History and M.Ed. in Elementary Education from UNC-Greensboro. Mr. Wallace is level 1 certified in the Wilson Reading System, and he was trained by Jan Richardson in The Jan Richardson model for Guided Reading. Mr. Wallace believes in bringing a blend of the best of all strategies to meet the individual needs of each learner. He loves teaching 5th grade and fostering a love of life-long learning in his students. When not at school Mr. Wallace loves being on the water or at the beach. He is an award-winning fiber artist, Jane Austen bookworm and Disney enthusiast.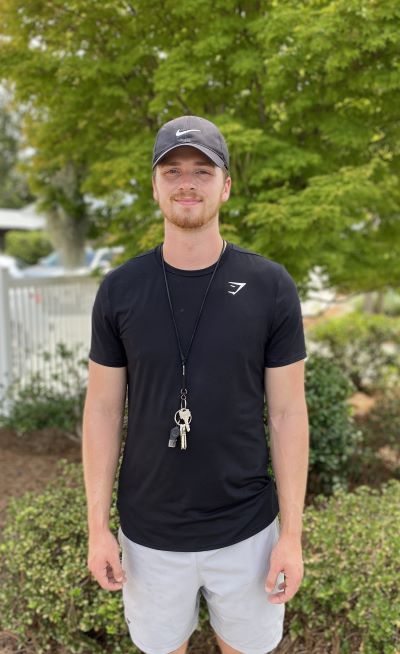 Tyler Mauldin, Physical Education- Tyler grew up here in North Carolina, in a small city called Sanford. He attended Western Carolina for his first two years and transferred to University of North Carolina at Wilmington for his last two years. Graduating with a Bachelor's in Healthful Living and Fitness with a concentration in K-12 Education, he is passionate about the importance of staying active and making a difference in children's lives. While not teaching, Tyler likes to read, kayak, workout and play baseball.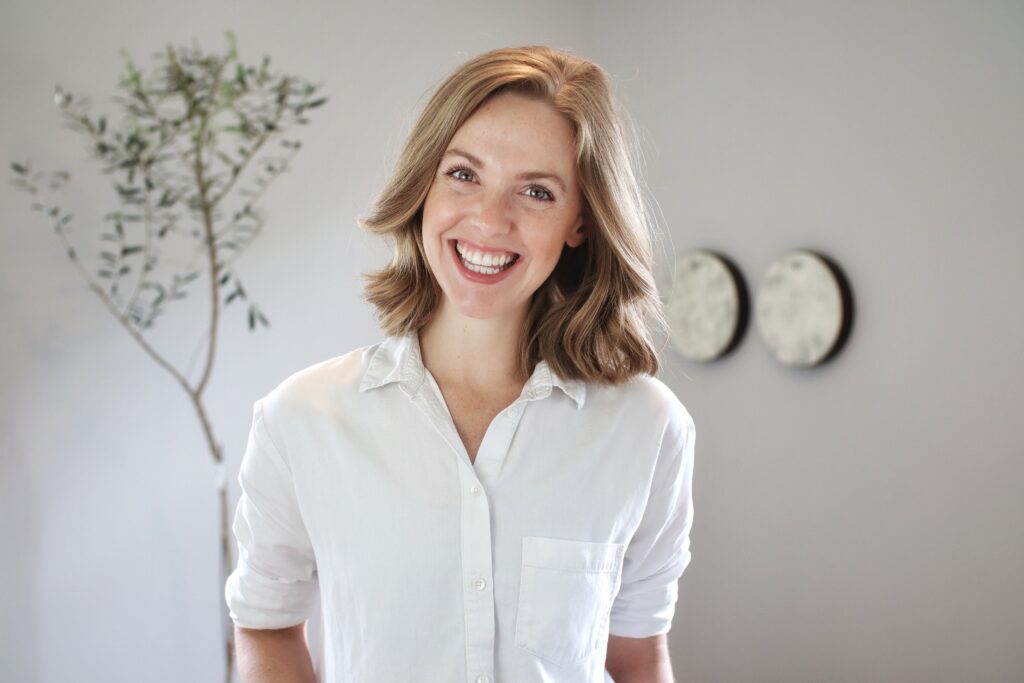 Victoria Boler, Music- Victoria Boler is an elementary general music educator and curriculum writer. Specializing in general music, Victoria has also taught elementary orchestra, choir, and percussion ensembles, and has served as a Fine Arts Coordinator. In addition to a Bachelor of Instrumental and Vocal Music Education, she holds a Master of Music in Music Education from the University of Florida and is a doctoral student at Valdosta State University pursuing an EdD in Curriculum and Instruction. Victoria has completed three levels of Orff Schulwerk certification, two levels of Kodaly training, and is specialized in The Teacher and Social and Emotional Learning (SEL) by the University of Colorado Boulder. She and her husband love living in Wilmington with their pet instruments. When she is not working, you can probably find her in her backyard garden – likely pulling weeds!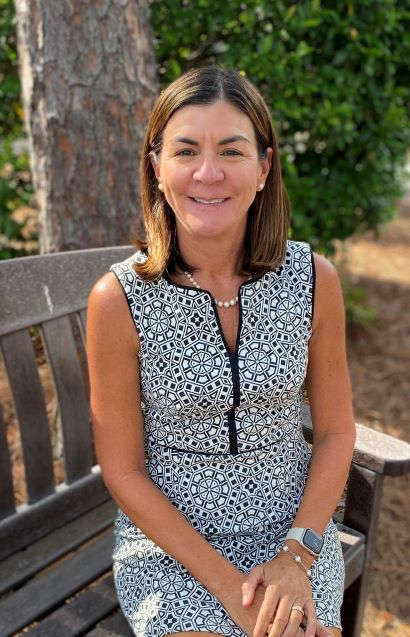 Maria Elena Viglucci, Spanish – With her passion and energy, Ms. Maria Elena creates an encouraging environment for her students to delve into the Hispanic culture. She was born and raised in a bilingual home in San Juan, Puerto Rico. After leaving the Caribbean, she attended The University of Pennsylvania where she earned her Bachelor of Arts degree in Consumer Psychology and her Master of Elementary Education. Maria Elena has extensive elementary teaching experience having worked in Pennsylvania, Massachusetts, Louisiana, California, and North Carolina school systems. She loves to run but also enjoys relaxing at Masonboro Island with her family and friends.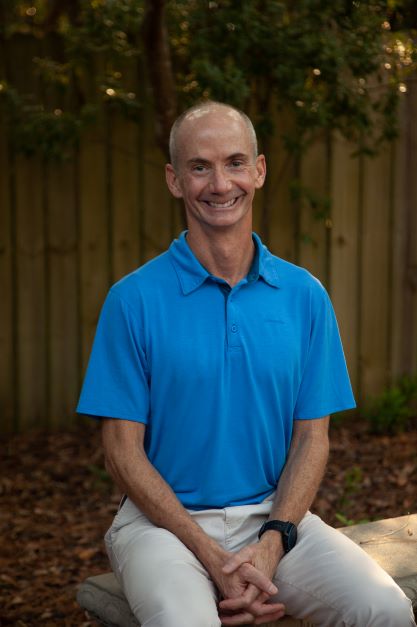 Lee Johnson, Instructional Support Teacher– Mr. Lee feels incredibly grateful to be part of the New Horizons learning community. His enthusiasm, passion, and positivity bring an unmistakable and engaging energy to the classroom. A native of NC who grew up in Wilson and Raleigh, Lee graduated from Wake Forest University with a bachelor's degree in business. After about a decade toiling in the financial industry, Lee decided to follow his passion and he earned a master's degree in literacy from Elmira College in NY. Lee has taught in elementary and middle school classrooms and as a reading specialist. He has also taught at the Hill School of Wilmington, which is an Orton Gillingham-based specialty school for children with diagnosed learning differences. Lee believes in the strong body and mind connection, so it's no surprise that there will be plenty of movement within his classroom. This movement fits nicely with Lee's active lifestyle; he enjoys competing in running and triathlon events, paddle boarding, and going on hikes with his wife Ginny and their dogs.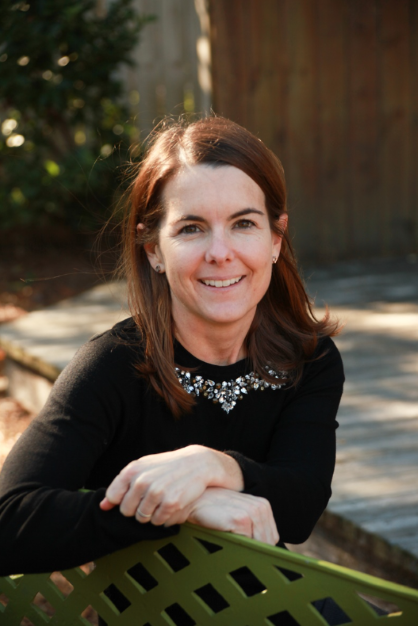 Christina Satterfield, STEM Coordinator (K-5) – Ms. Christina is known for being a patient, quietly confident educator who has an innate ability to connect with all students and relate to them as learners. She was born in Hawaii and spent much of her childhood in Okinawa, Japan. After earning her Bachelor of Arts degree in Elementary Education from East Carolina University, Christina began her teaching career in Virginia. She married and moved to Wilmington where she earned her Master of Language and Literacy from the University of North Carolina, Wilmington along with her National Board Teaching Certification. Christina then taught and served as a literacy coach for New Hanover County Schools. Here at New Horizons, she is our resident technology guru and serves as the point person for our school-wide technology program including our Chromebook 1:1 Initiative. Christina teaches STEM curriculum to students twice a week in the NHES STEM lab. In her spare time, Ms. Christina enjoys playing and reading with her two children.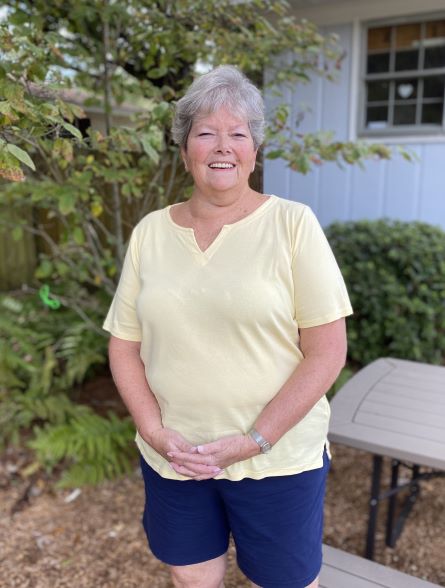 Colleen McCarthy, After School Care– Colleen is very excited to become a part of the New Horizons family. She grew up in Long Island, NY and moved to NC five years ago. Colleen has worked as a personal aide to students and in after school care for 15 years. In her spare time she loves to visit her extended family which includes her five children and thirteen grandchildren. She also loves to read and crochet.
Board Members
Our Board is comprised of staff members and parents of students. Below is a listing of our current board for the 2022-2023 school year:
Jason Wheeler, Chair – jasontwheeler@yahoo.com

Carrie Rankin, Treasurer – Cgonyo@gmail.com

Hal Kitchin – HKitchin@mcguirewoods.com

Liz Carroll – lizhcarroll@gmail.com

Marilyn Rush – marilyn.c.rush@gmail.com

Kimi Hemingway – faxonk@uncw.edu

Amanda D'Angelo – 1019amanda@gmail.com

Lee Johnson – lee@newhorizonselementary.org